Struggling to get an appointment with your GP? Need advice on a health condition immediately? Whitworth pharmacies can help.
Pop into your local Whitworth pharmacy and you'll be seen quickly, get a prescription and be on the mend in no time.
Stop struggling with that pain, discomfort or embarrassment.
Don't wait for weeks to be seen by your GP or dentist.
Get the professional advice you need today.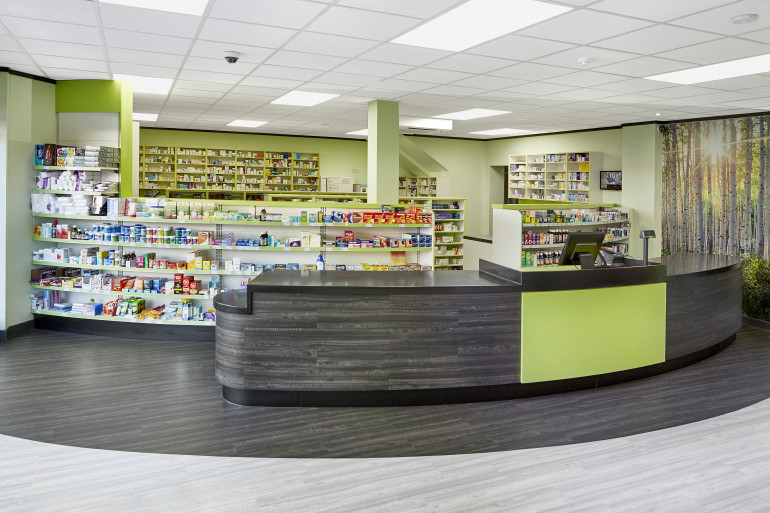 Get seen. Get sorted. Fast.
Using video technology, you will enjoy a face to face consultation with one of our friendly pharmacists. They'll start by asking you some important questions about your medical history, then move on to discuss your current health problem.
Once they fully understand your needs, your pharmacist will prescribe you the treatment you need to get back on your feet again. This will be dispensed in the pharmacy immediately.
*This is a private service, and you will be charged a small fee for the consultation and your medicine.
Why use the Whitworth Walk-In Clinic?
Fast and convenient
Avoid long phone calls and waiting lists at your Doctor's Surgery. It's quick and easy to be seen by one of our experienced pharmacists. We have numerous pharmacies across the North of England and you can find your local pharmacy here.
Trusted care
Our Whitworth walk-in clinic offers face to face consultations via video with our friendly pharmacists. All our pharmacists are registered with the General Pharmaceutical Council.
Flexible access
There's no need to wait for a time to suit your healthcare provider. We can arrange an appointment at a time to suit you, not the other way around, even on weekends. Get a same day appointment with one of our pharmacists.
Minimal cost
Get the benefits of going private with minimal cost when you use our walk-in service.
Instant prescriptions
Need a prescription? We can provide one immediately right here in our pharmacy. When you have the consultation and a prescription is required we can prepare this for you and dispense your medication straight away.
Ease symptoms fast
Life doesn't have to come to a standstill when you're sick. With our quick and convenient care, you'll be back on your feet before you know it.
Find your local pharmacy today
Walk-In Clinic for Companies
Are your employees struggling to get a GP appointment? We understand the time it takes to get a doctors appointment and the discomfort your employees may feel during that wait. Our Walk-In Clinic can give same day appointments, just give us a call to get booked in.
Whitworth Pharmacy's Walk-In Clinic is here to help.
Give us a ring to access optimal quality medical care with the same friendly service we're known for. Why?
●       Cut staff absences
●       Boost productivity
●       Foster healthy company culture
●       Support your team when they need it the most
Get the medical attention you need
We understand how frustrating it can be when you can't get an appointment with your GP, especially if you're struggling with your symptoms.
With our quick and professional walk-in service, waiting is kept to a minimum.
Pick up the phone, make your appointment and you can be seen the same day at a time to suit you. With pharmacies all over the north, you're sure to find the most convenient clinic for you.
Call your local pharmacy today
Frequently Asked Questions
If you can't get an appointment to see your doctor, a walk-in clinic is your best option. They're quick, easy and you don't need an appointment. If you want a specific time slot in the day just give your local pharmacy a call to get booked in.

A walk-in clinic allows you to see a highly trained pharmacist when you can't get an appointment at your doctor's surgery or even your dentist. They provide treatment for a range of minor illnesses and injuries including dental pain, acne, digestive issues and infections.

We charge a small fee for your consultation and your medicine obtained. This ensures you access the highest standard of care immediately.
"Lovely staff. Very helpful and the webcam drop-in clinic was a fantastic service and very helpful. Would highly recommend for any information you require over a minor ailment. Was seen within 5 minutes."

"Brilliant service yesterday when I called in for some advice about a thorn in my finger from gardening. Due to being out of area from my GP surgery I paid £15 for a video consultation and was prescribed a course of anti-biotics there and then. I was all sorted within 10 minutes of walking through the door. Thank you so much for all your help."
How can we help?
If you'd like more information on the healthcare conditions mentioned here - click to find out more.
Your condition isn't mentioned? No problem. Contact the pharmacist at your local branch for help.