We are pleased to announce we will be holding an open day at some of our pharmacies in February and March 2022. These open days are a great opportunity to come along and speak to our friendly pharmacy teams about our new services that we are now providing such as Weight Loss Programme, Hair Loss and Cryotherapy.

Events being held on 22nd February
• Murton
Events being held on 1st March
Find out more about your nearest Whitworth Pharmacy here. To keep up to date with the latest news and events please visit our Facebook page.
Here is a little bit of information about some of the private services we offer:
Weight Loss programme
There are many reasons why people may struggle losing weight which often sets patients back and demotivates to take further steps. That's why at Whitworth Pharmacy we decided to launch our medicated weight loss service with Saxenda.
This weight loss programme combines the Saxenda product plus the expertise and support of your local pharmacy team. Let Whitworth help you achieve your weight loss goals by making an appointment request today.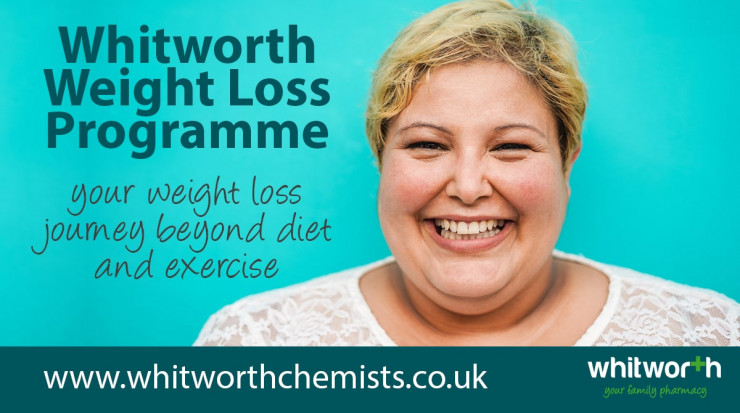 Hair Loss Treatment
Worried about hair loss? We're here to help with a personalised analysis and treatment plan that is scientifically validated. It can be difficult to understand which product is right to treat your hair loss. With our hair loss treatment we obtain a DNA test and lifestyle questionnaire to find the right solution for you. Remove the guess work to speed up your chance of hair growth.
Working with a pharmacy team for hair loss treatment means you get the added bonus of our professional knowledge. If your health changes during one of these treatments we can discuss the impacts and adapt your treatment plan accordingly.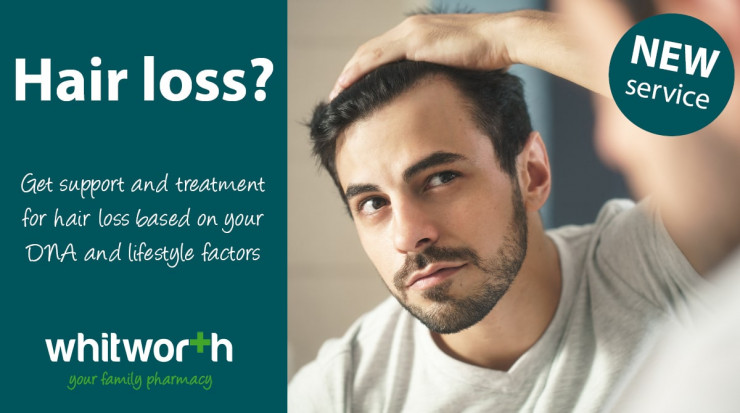 Cryotherapy
Looking for a safe and non-invasive way to remove warts, verrucae, skin tags or other annoying skin problems? Our Cryotherapy Service can help.
By using a state-of-the-art treatment tool, our specially trained pharmacists can apply this painless cold therapy to the required lesion. This allows the lesion to fall off and your body to heal naturally.
Cryotherapy is a quick and effective way to remove warts, skin tags and other skin issues. Cold therapy is an effective and non-invasive treatment that uses low temperatures to promote effective healing.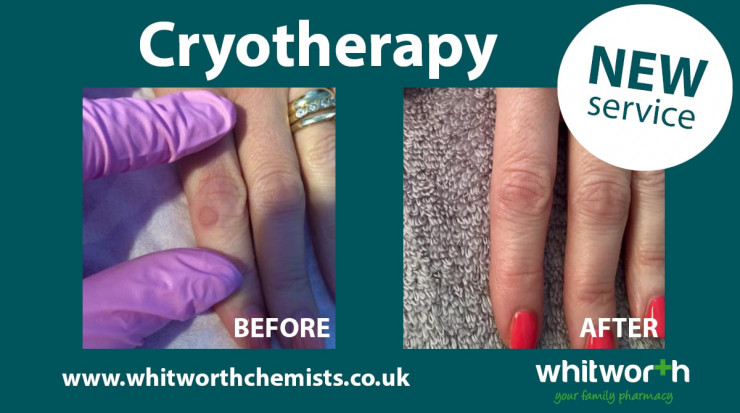 Medicinal Cannabis Referral Service
Medical cannabis is a term used to describe medication that contains cannabis. It can be legally prescribed by specialist doctors in the UK for certain health conditions.
Medical cannabis can be considered for a variety of conditions where there is clinical evidence to support its need. Examples of this include - pain conditions, cancer, gastrointestinal conditions, neurological conditions and psychiatric conditions.
This is a referral service we offer to the Sapphire Medical Clinic.