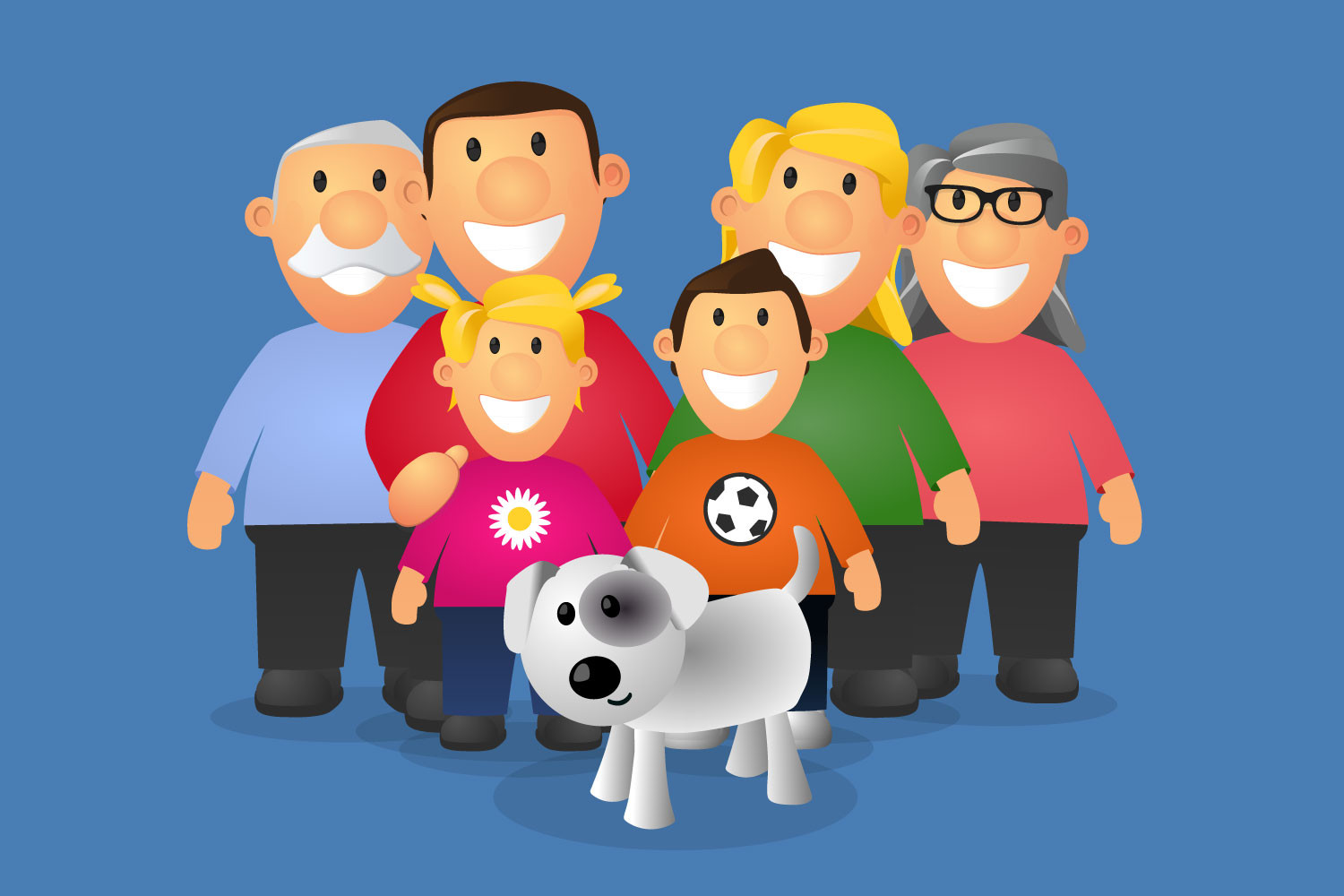 Meet the Whitties
Every customer counts here at Whitworth your family pharmacy Pharmacies. We understand that you have a busy life and that an illness can really slow you down and may cause you worry. Meet the Whitties. An everyday family with everyday care needs…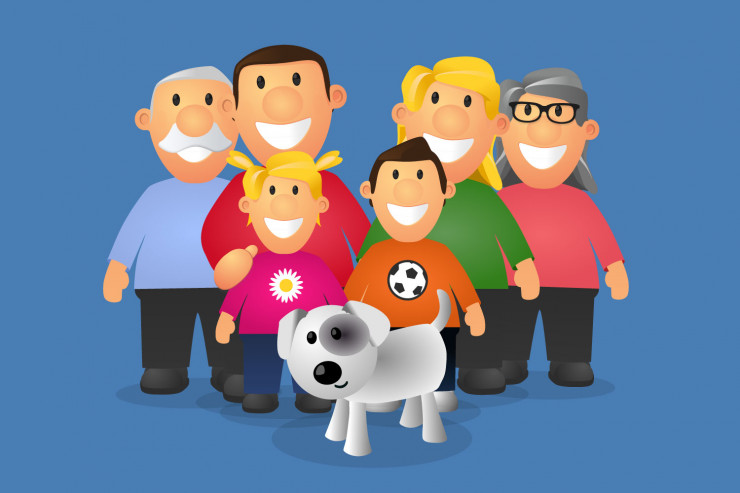 Meet the Whitties...
Grandad
Grandad is an energetic man in his early 70s who loves nothing better than pottering in his garden and spending time with his grandchildren Rosy and Tom.
Unfortunately, Grandad had a stroke a few years ago and was partially paralysed down one side. It took a couple of years to regain full mobility again but he loves having his independence back! After the stroke, he found himself having to take a lot of medication which he can sometimes lose track of.
When the pharmacist spoke to Grandad about his tablets, he did admit that he forgets to take them sometimes. The pharmacist arranged for his tablets to be put in a dosette box (pill organiser) that would be delivered to him along with any other items he had. He also helped him to find out about local stroke support groups where he could go and have a chat with other men in his position.
This helped Grandad stay as independent as he could and stay on top of his medication.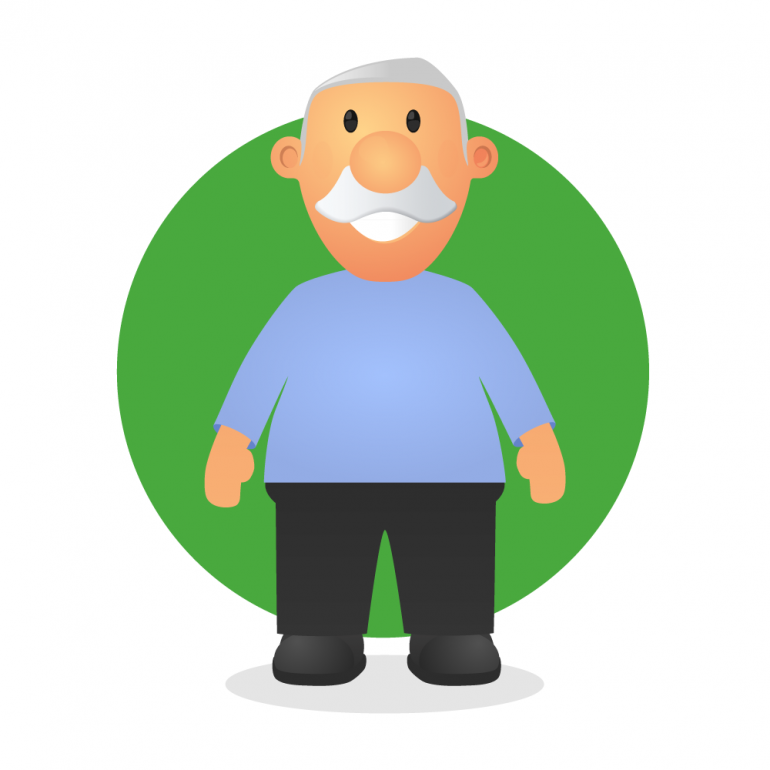 Meet the Whitties...
Grandma
Grandma is a retired teacher who is married to Grandad. She looks after the grandchildren (Rosy and Tom) during the school holidays or when mum and dad are working.
Grandma unfortunately does suffer from high blood pressure and arthritis so she needs to keep as active as she can to keep her joints mobile and her heart healthy. But there's no need to worry- her grandchildren (and Grandad!) certainly do keep her busy. There are also days when her arthritis prevents her from getting out and about as much as she'd like and she suffers from a touch of indigestion.
At one stage, Grandma was feeling extremely uncomfortable thanks to the indigestion so decided to pop into the pharmacy. The pharmacist took her into the consulting room and had a chat about the medicines. He explained that this can often happen when you take your pills on an empty stomach or before eating. Grandma switched her habits and her indigestion vanished.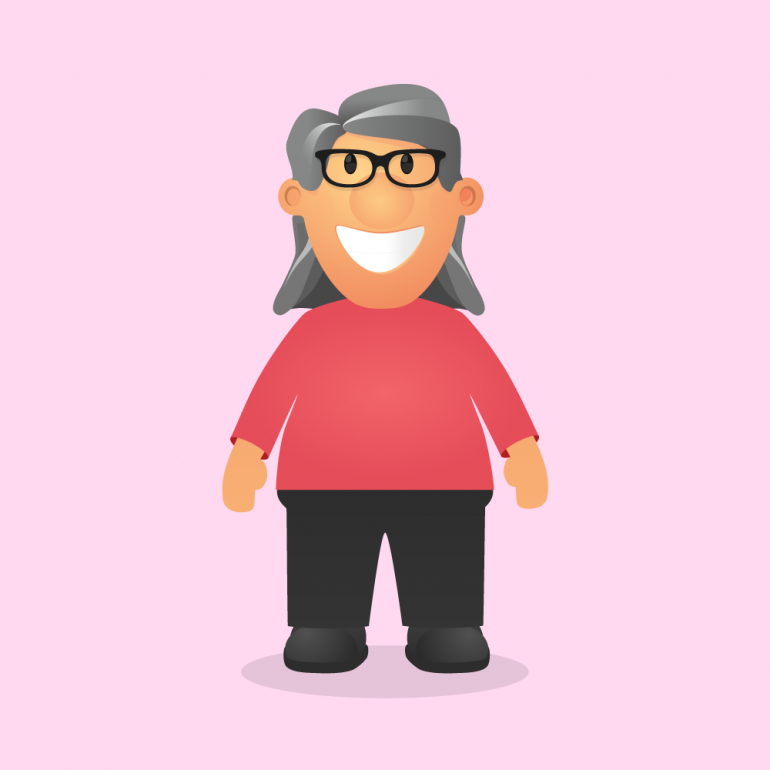 Meet the Whitties...
Dad
Dad works full-time as a long-distance lorry driver and is kept very busy with his family.
Because he works an irregular schedule, he sits down most of the day and he often doesn't have time to stop for a healthy lunch, Dad has noticed that he's put on a pound or two. In his younger days, he'd just go and play five a side football or go for a run, but he just doesn't have time to do that anymore. Besides, he feels like he's in pretty good shape anyway.
One day he popped into Whitworth's to pick up some toiletries and noticed that they were running a campaign called Know Your Numbers which offered free blood pressure checks so he decided to have a look. He was really surprised to find out that his blood pressure was high. The staff at Whitworth took the time to explain what the numbers meant and also gave him lifestyle advice to help him get the numbers down.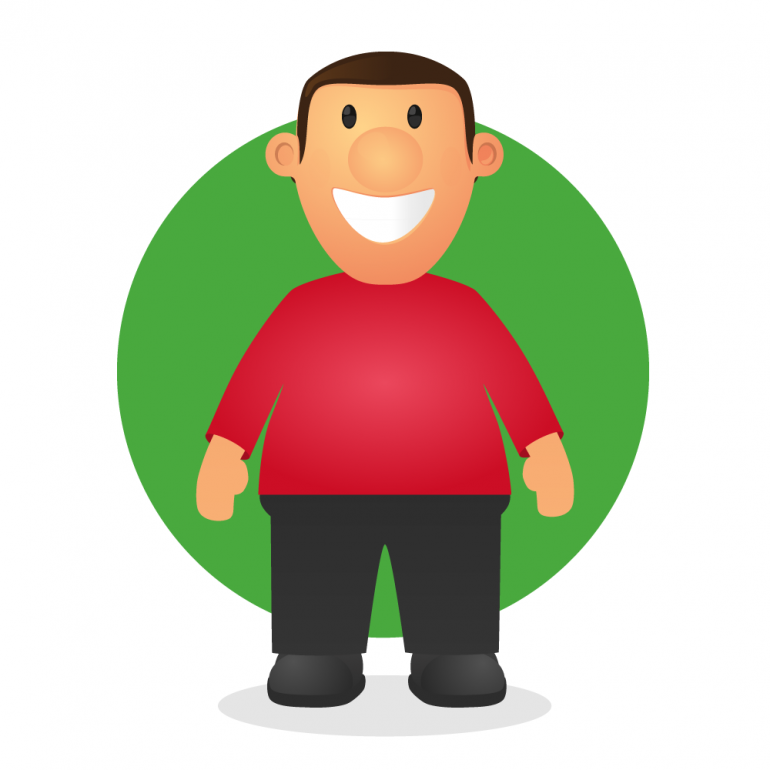 Meet the Whitties...
Mum
Mum is married with two children; a teenage daughter and a 10 year old son who has cystic fibrosis.
As a working mum, she has an extremely busy life, working part time at a local newsagents, taking care of her family and going to Zumba workout classes every week. Unfortunately, Mum has just been diagnosed with asthma. She doesn't know much about asthma and left her GP surgery feeling extremely anxious. On her way home, she popped into Whitworth's to collect her prescription where the staff noticed immediately how she was feeling. They took her into a private consultation room, explained more about her medicine, showed her how to use her inhaler and even let her practice on a sample. She left feeling supported, empowered and ready to take control of her health.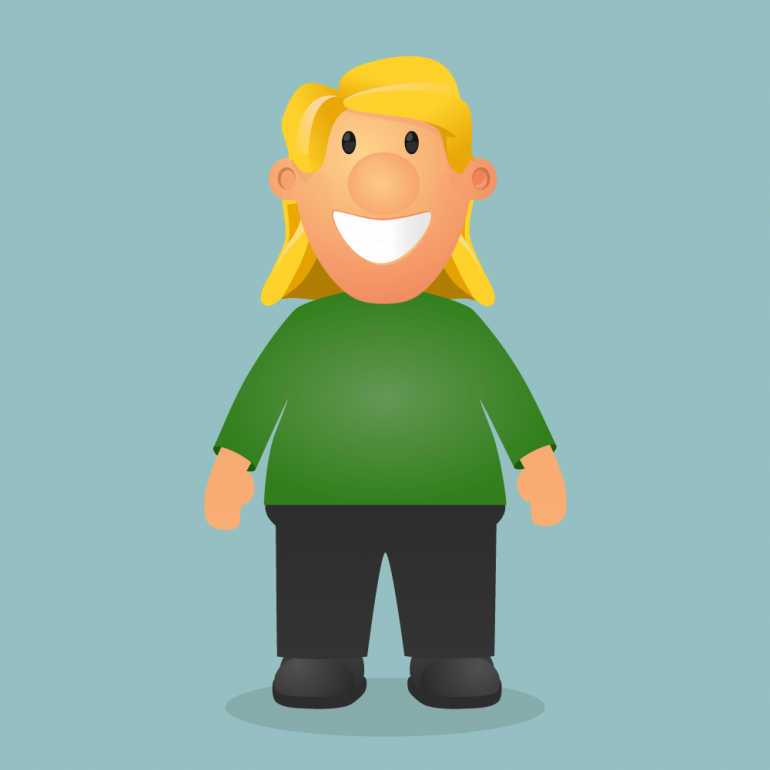 Meet the Whitties...
Tom
Tom is a regular boy aged 10. He loves playing out with his friends, climbing trees, playing football, going fishing with his grandad and getting up to all kinds of mischief!
He's always getting into scrapes and suffering with all kinds of cuts and bruises. So much so that his mum jokes that she'll soon need to take out shares in Whitworth Pharmacy thanks to all the plasters and antiseptic cream they're getting through!
Unfortunately, Tom suffers with cystic fibrosis which causes lung problems and difficulty digesting food. This means that he also needs a regular supply of food drinks to help keep him nourished so he can be a normal energetic kid. Thankfully, Whitworth delivers his drinks (making sure they have plenty of his favourite chocolate flavour!) so that his mum and dad don't need to worry about getting yet another chore done.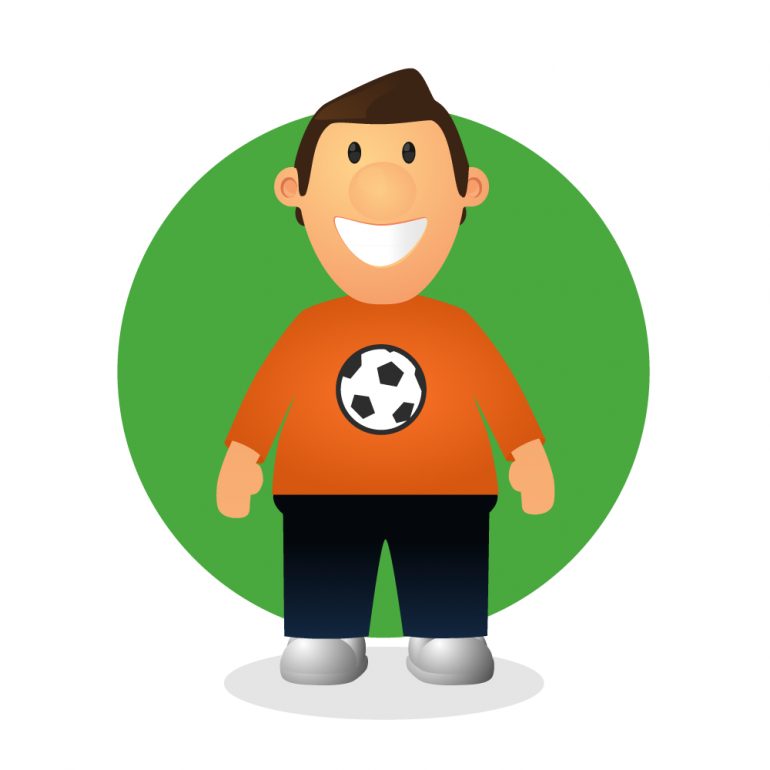 Meet the Whitties...
Rosy
Rosy is a 15 year old girl who is currently studying for her GCSEs. She's best friends with Gemma who also loves singing, dancing, rollerblading and walking the dog.
Although she's never been worried about bullies in the past, last week a boy in the year above started showing off to his friends, making fun of Rosy's spots and calling her 'Pizza Face.' As an aspiring entertainer, looks really do matter to her. That's why she decided to pop into Whitworth's on her way home from school and see if they could suggest something.
Instead of just showing Rosy to the skincare products, the pharmacy staff took time to listen to Rosy and help her feel truly heard and understood. They explained that soap probably wasn't the best idea for her skin and told her how she could try a different routine to keep the spots away. This gave her the confidence to stand up to the bullies and also improve her skin.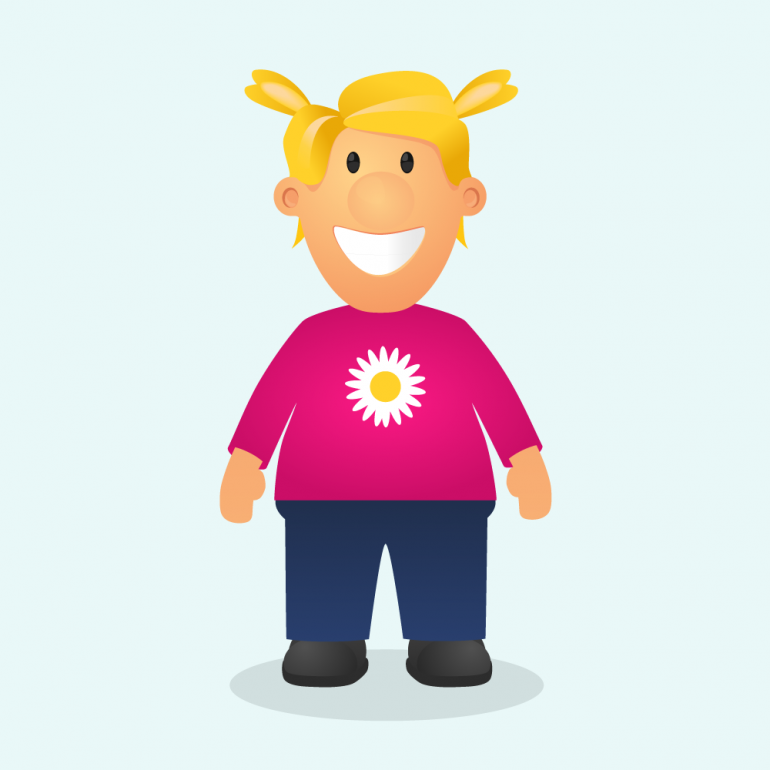 Meet the Whitties...
Spot
Spot is the youngest member of the family. He's the dog who moved in with the family when he was little more than a ball of fluff. He loves anything alive, dead, dirty or clean!
What he doesn't like is scratching and itching, which makes him very cross! Now his local Whitworths stocks his flea drops, this is a thing of the past. They can just pop down to the pharmacy (or ask for an extra in the delivery) and the problem is solved. Whilst Spot was getting his flea treatment from the pharmacist, the pharmacist asked whether he was otherwise healthy. Mum mentioned that he seemed to have a funny tummy lately and had suffered from a touch of diarrhoea and vomiting. Recognising the symptoms, the pharmacist asked when the family had last given Spot a worming treatment. They soon realised that it was well overdue and were able to get rid of those nasty 'bugs' both inside and out.